Jumpstart Your Singing Career
Are you ready to take your singing career to the next level?
Cindy Sadler can help with private consultations, workshops, and one-on-one career mentoring.
How Cindy can help your singing career
With over 25 years of experience as a singer and career mentor, Cindy offers services that range from private consultations, project coaching, and ongoing career mentoring for individual singers; to workshops, masterclasses, and webinars for groups and organizations.
Ask Erda
Cindy Sadler is Classical Singer Magazine's advice columnist
Cindy Sadler is Classical Singer magazine's Ask Erda columnist. Now you can ask your career questions here or via Twitter. Get a quick, direct answer and a bonus: it may be featured as the question of the month in the TBOS newsletter or get the full treatment as part of a column in Classical Singer!
Join the mailing list to find out whether your question is featured this month, and follow @Ask_Erda on Twitter for even more advice and career info.
Cindy has been blogging her experiences in the business for over five years, providing a backlog of advice and entertainment for singers of all levels.
I'm ready
to move my career to the next level
1:1 Consultations Available
30 Days to a Better Singing Career
FREE EBOOK
When you sign up to receive the TBOS newsletter, you'll also get my free Ebook, Polish Your Package: Three Easy Steps to Creating and Reinforcing Your Brand, so you can get to work creating the career your want!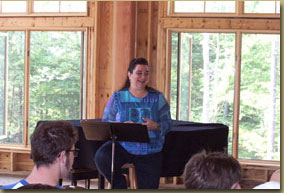 "Her insight on the business, how to prepare and be prepared for every situation is amazing."
- Darren Keith Woods
General Director, Fort Worth Opera, Seagle Music Colony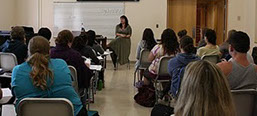 Join Cindy at a TBoS Event
After 30 days in this online opera boot camp, you'll come out fighting, armed with the tools to get the career you want!
Lecture Days: Sundays in November, 2 - 4 p.m. CST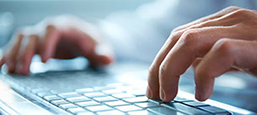 Register online
Audition season is the perfect time to get a little bit of extra help. Meet with Cindy face-to-fact to problem solve and strategize!
Thursday September 1 through Saturday, September 3
Register online
See the Full Calendar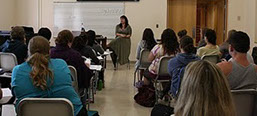 An intimate, informal gathering where you can ask those burning career questions and address topics of interest to the group.
Saturyday, September 3, 10 a.m. - 12 p.m. EST, NYC
Book now!